Homebase
I was born on the west coast of India and moved to Canada with my family when I was just five years old. Since then, I've grown up on the west coast of Canada (high five for west coast)! Throughout my childhood and adolescence, I was lucky enough to have travelled a ton around the globe with my family and am always looking for ways to explore more bits of the Earth, and one day, explore outer space.
Education
I have a degree in psychology, where I focused on positive psychology and neuroscience from UBC. During my academic years, I conducted and was involved in some really fascinating research on happiness, the role of our environments in that equation, the neural genesis of happiness within the brain and on motivational (intrinsic and extrinsic) effects in whether we keep at a goal or give in to giving up.
Research
I even got to present some of my research at international conferences— geeks like me go ga-ga over stuff like that! And, the fact that one of my labs was called "the happy lab" just made diving into all the literature even more worthwhile. After feeling like I did a mini-PhD while having a million extracurricular things on the go, I wanted to take a couple years off to really align with if I still wanted to go the complete academic route and become a neuroscientist or psychologist, or fulfill my deep burning desire to start my own business and become a digital entrepreneur. In those years, I learned a lot about myself and about the long game of my personal vision.
a rock and a hard place
Walking away from comfort into destiny
I've always been very academically inclined and believe that no amount of education is ever wasted, however, I came to a realization: what good is academic or empirical research, having your name published on papers, getting grant after grant for more research on a topic that may never get past academics? Or, being accredited with letters after your name if the mass majority can't find it, or, worse, if it's not even relatable or applicable to improving daily lives or the World in a real and palpable way?
After uni, my blinders slowly started to come off and I started to feel at a loss for how sometimes, all the incredible data, research and literature floating around out there isn't being put to use in real life and on real people. 
It was hard walking away from getting accepted to top tier grad schools and fulfilling what I thought I wanted to do: get a PhD and go on with my life— but sometimes walking away from things of certainty, allow better things to enter into our lives that we just can't explain or see quite yet.
Disclaimer: please don't get me wrong here, I love researchers and academics— I have deep admiration and respect for them, but it just wasn't my cup of tea anymore. I'm also well aware that it's not the case at all times that this happens in academia. I just think we can do better. That's all!
I live to connect the dots.
Philanthropy & Volunteering
Something you should also know is aside from where I grew up and my background in education, philanthropy and volunteering has also always been an extremely large part of my life. It started from a young age but amplified in my high school and University years. I was basically nonexistent in my senior year, as I spent 90% of my time travelling across provinces, states and even internationally.

I promoted messages on education, motivation and self-esteem for young girls and youth— I was "crowned" the Ambassador for my city, and then going forward took part in hundreds of charitable and public events. During uni, I did national country-wide pageants and raised thousands of dollars for charities, coordinated fundraising galas, modelled a bit, was broadcasted on tv, radio stations and was featured in numerous articles. I took part in really fun parades, gave speeches worldwide and was even esteemed as "royalty" when I visited Japan - I definitely had my fair share of press and the limelight growing up.
Webinars, listening to podcasts and doing online self development programs throughout my early adolescence years quickly became an addiction of mine. I was a full blown personal development and business development junkie. Most of all my time and money went to learning more about how I could share my messages with the World in a meaningful way (and earn a living doing it)!

Having been inspired beyond measure and having more of a clear idea of the lifestyle I wanted to lead, I spent years in deep study of various topics that I found made me tick the most. I read as many books as I could get my hands on under the large umbrella of self growth, business, productivity and entrepreneurship. This addiction lead me to attend world elite seminars, even more awesome networking opportunities and of course, to paving the path to bring to life, my personal calling.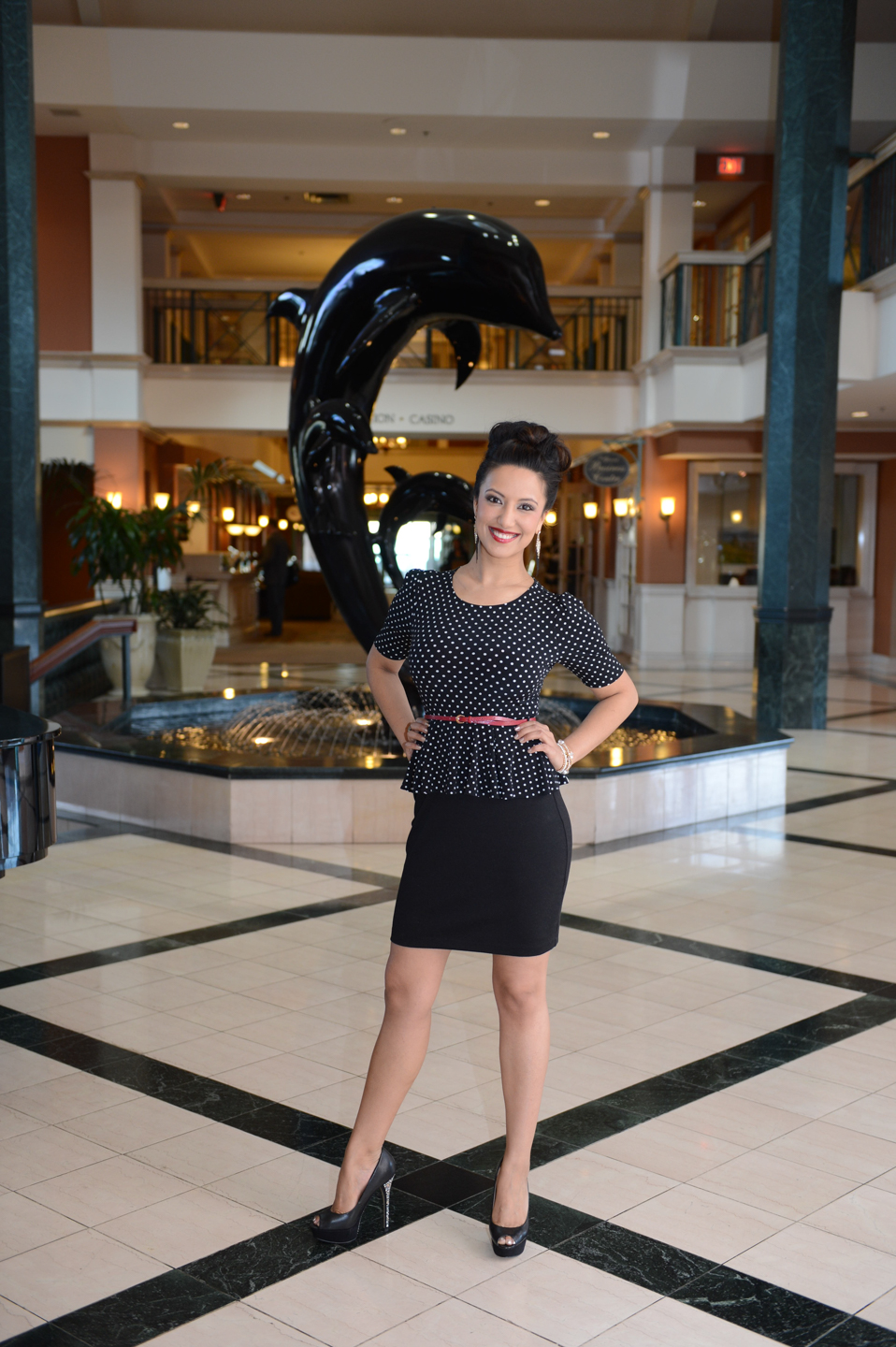 Super into it
Over-Achiever Obsessed
Extracurricularly, between the above, dance, taek won do, uni, work and of course, being a girl and having a social life, you could say I was a bit of an over-achiever. One thing I learned about over-achievement though is that I was obsessed with it, in every sense. Productivity wasn't just something I liked, it was something that became part of me. From to-do's, scheduling, goals and calendaring, all the way to organization and environment, it became a way of life for me. Even when I didn't know I was trying to organize things or make a good use of my time, I was *facepalm*. It became second nature.
I remember the day I got my first flip phone— I immediately went to the calendar widget and learned the insides and outs of it. Soon after, I found myself calendaring all my friends' lives on their phones too.

I learned that I'm really into figuring out how to do the most in the least amount of time,
so I can spend the rest of my time living and not just existing.
the j.o.b. situation
Work Life
Let's just say I liked to test "many" waters.

*True Story* I needed special legal permission to obtain my first job in the fashion industry when I was 13. From then on, it's been a whirlwind of career related experiences: from health and fitness coaching, to psychological trauma and addictions counselling, all the way to finance, marketing, youtube, pr, technology, management, hr, visual merchandising, customer service and sales. You name it, I've probably done it.

I even tried going the beauty and fashion youtuber route as a passion project— it was fun while it lasted, but...I felt like I was in a rut. I even took part in opening galas for a fortune 500, took high level courses on nutrition, sport and health psychology whereafter, I coached people all over North America to reach their health and fitness goals.
I realized that I needed to be my own boss and do my own thing— I knew that was where my real passion lied.
Soon again though, I felt like I was caging who I was and what I was truly meant to do with my life. I realized there was a huge difference between my hobbies, what I'm good at and what I wanted to do as my calling, purpose and career.

Getting a job was always easy for me, but staying happy at one, that was hard, really hard. I was born extremely entrepreneurial— right back to my easy bake oven days where I'd sell "baked" goods on the street when I was 5 all the way to "businessing" (yes, that's a word I made up) my way into earning extra income whenever I needed it.

I always had a businessy type thing going or a side hustle. It was the type of thing that made me forget about time! And the more I thought about it, the more it made crystal clear sense as to why I never fit into a "niche" or focal point. I was a full blown multi-passionaite entrepreneur in the making my entire life and I didn't even know it until I really listened in.
I'm a firm believer that anyone can do anything they put their mind to, but just because you can, doesn't mean you should or that it's right for you.
Knock knock. Who's there?
your purpose. your purpose who?
your purpose who gives a damn about what you do!
Multi-passionate is the new niche ;)
I realized in time, after enough knocks on the head from above, that I wasn't meant to get another job or to stay working under a company, I was meant to create my own.
Enough was enough.

So, I went along to build my online business from the ground up. I know now that I will never, ever fit in a conventional box or a "one liner" introduction and man, I couldn't be happier about it!
Never let your dreams stay dreams.
Our lives have limitless paths, but only we can choose which path we walk down...
The only career path for me was something my soul, the universe, God, inside voice, heart, gut...had been whispering and proving to me since I can ever remember! And that was: use the finite time I have on this planet to help and serve others in ways that make a positive difference and that allow me to live into my purpose and curate the life I love. So, whatever you like to call it, trust it! It was really an alignment thing and by trusting the process, I'm here getting to chat with you today.
fast forwarding to now
Today
I love to stay active, get lost in nature, travel and eat delicious plant-based food. I'm a total dog mom to my pomweenie, Simba and I adore spending time with family and close friends. I aim to live a life full of adventures while being aligned with my purpose in impacting as many people as I can in a positive and meaningful way. My motivation and drive behind why I do what I do is so that together, we can hone into what really matters. To achieve our greatest and fullest potentials— to lead a happy, healthy and fulfilled life where we stay true to our truest selves!
I spend most of my time living into my vision both during and outside work time. I coach some pretty fabulous individuals, am the host of The Happiness Approach podcast and connect with my online fam (you)! It's my deepest desire and wish that somehow, I can help you in anyway grow into who you truly want to be while designing a life that feels right.
create your ripple today
Which brings me to you
If there's something inside you telling you, you aren't where you're meant to be, or if you feel there's more, something missing or you know you can live into greatness, then listen to me now when I say: that voice will never go away, it will only make you feel more and more guilty as time goes by— don't let your soul get restless, take a beat to really listen.

We all have a special gift, and the best gift to give to others is to share it, to give the gift that keeps on giving: the evidence that if you can do it, that, they can too.
My whole heart, ♡